Jaguar Land Rover
Jaguar Land Rover CEO says better cybersecurity needs to be built in as standard
The head of one of the world's biggest vehicle producers has required the car business to guarantee cybersecurity is worked in to every single future vehicle.
Talking at the BlackBerry World Tour occasion in London a week ago, Sir Ralf D Speth, the CEO of Jaguar Land Rover (JLR), said it was the ideal opportunity for a "progression change" in how new autos are fabricated.
"Out and about of things to come you won't have a protected vehicle except if you have a digital secure vehicle," Speth said. "We have to manufacture a reality where the advanced control of a physical item is solid, sheltered and secure."
Fundamental
Speth was speaking as part of a keynote hosted by BlackBerry CEO John Chen, and referenced the carmakers's partnership with the Canadian giant to implement its QNX platform into vehicles such as the new Landcruiser.
Taking note of that the two firms were cooperating to construct "the up and coming age of sheltered, secure and astute vehicles", Speth included that albeit brilliant vehicles could help address future cultural issues, for example, a maturing worldwide populace, doing so depended on remaining safe from assaults.
"Cybersecurity is perhaps the greatest test today – the open door is there for cybersecurity to upgrade the client experience, ensuring protection and making more secure, increasingly secure portability," he said.
"In an associated world, the cybersecurity is as central to your security as the brakes."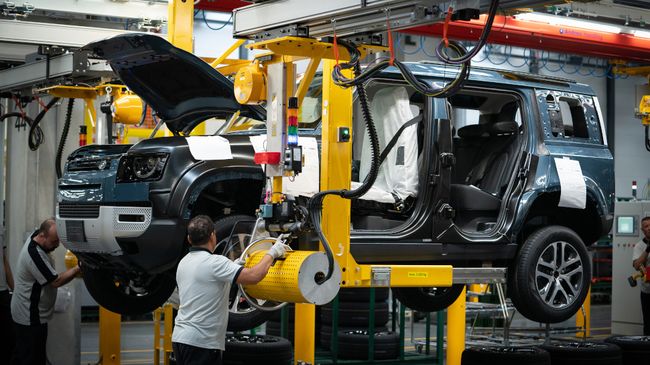 In his speech, Speth outlined JLR's "destination zero" target, which looks to ensure that future vehicles will have zero emissions, result in zero accidents, and cause zero congestion.
"Mobility is the lifeblood of a flourishing society…(it) is a basic right for everybody," he noted.
"But on the road of the future you won't have a safe vehicle unless you have a cyber secure vehicle – we need to build a world where the digital control of a physical object is reliable, safe and secure."
"We are both actively aware that there is more to do if we are to respond to the ever-evolving cybersecurity landscape to meet the challenges of today, and the problems of tomorrow."
"Cybersecurity allows us to offer mobility to anyone, anywhere, safely."